By Kelvin Xu 12B
Since April, there have been ultimate Frisbee trainings on Sundays for students, organized by one of the coaches of the Chinese National Team, Josh. The Ultimate Nanmo Lions participated in it actively and took it seriously with players from other schools. Their goal was to improve themselves, together as a whole, preparing for the upcoming tournaments including the Shanghai Open (SHO). 20 high school boys formed a team called Hook Me, and girls made a team called Angling. The SHO is a single gender tournament, which is much more challenging than mixed tournaments.
On June 6, both teams started their 2 days of hard work. All the other teams in the men's division were well-experienced with incredible skills, which made it tough for Hook Me to score goals. However, even three losses did not make them give up, but made them more united instead. With their strong will and the desire of winning, the first victory of the tournament was made.
The next day, Hook Me needed to play against one of the strongest teams. The two teams had just had one game on the first day. With what Hook Me had learned from playing against other teams, however, they had a much better offense playing and scored more than they did before. At their next games, they managed to score more and more. Finally, Coach Josh told them that it was very clear to see their improvement throughout these two days and we can expect a great future for Chinese Ultimate.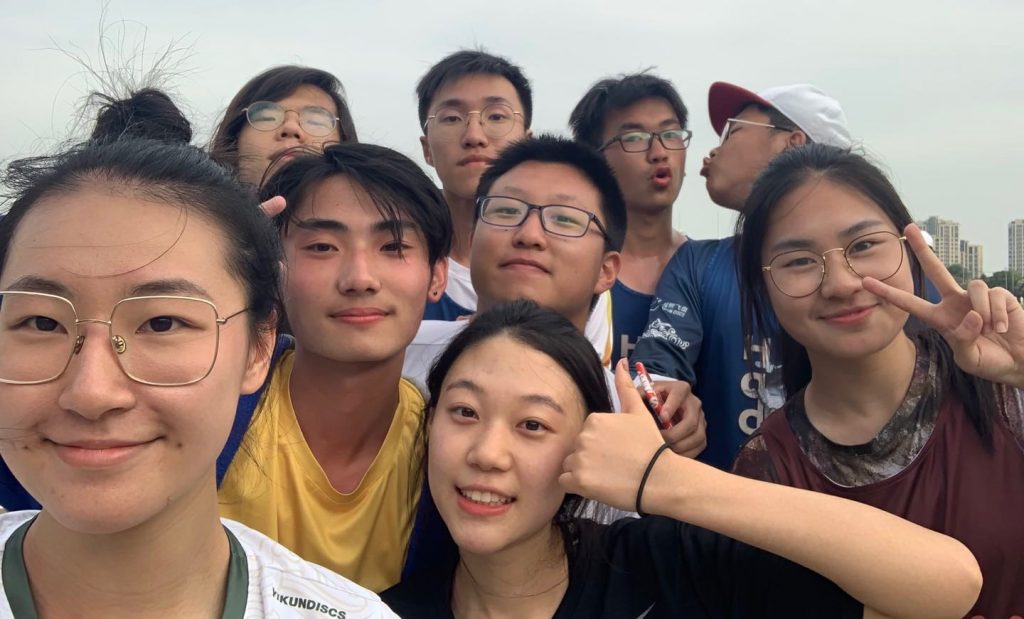 Angling played very well and got the 3rd place. It was not easy for most high school players to play at SHO, but they still did it. Lions are never afraid of these kinds of difficulties, what they do is to face them and challenge them. Finally, a big THANK YOU to all the Lions and Coach Chen for the amazing years at Nanmo. May the Lions be stronger and stronger over time.