By Gr. 12 – David Gao
What's the definition of a Star Student? It should be a student that has something special. How could I be the Star Student? The question could be answered with my achievements academically as well as my wide range of hobbies. As a grade 12 student, my studies are very important. Marks are significant signs that can reflect one's effort in studying. The average of all my courses is 97.2% with the lowest mark of 93% in English 12 and the highest mark of 98% in AP-Calculus. Although I am not a master of literacy, I tried my best to improve it in order to develop myself better. I am very serious about studying and paying attention, which I do for every course no matter what course it is. Also, I would not make the same mistake twice. Each time when I got wrong, I just learned from that and fixed it with more effort. For example, I only got 59% in composition 10, which was just two years ago. However, I learned through mistakes and pains. Finally, I improved my grade by about 30% in literacy. Besides learning, I think helping others, or teaching others, is a very important part of my study life. By explaining the questions or concepts to my classmates, I can check whether I have a solid understanding or not. New ideas and new solutions could appear as well while teaching others. The most important thing is, teaching others can really help them and benefit both sides. This kind of voluntary work can help improve the community as well.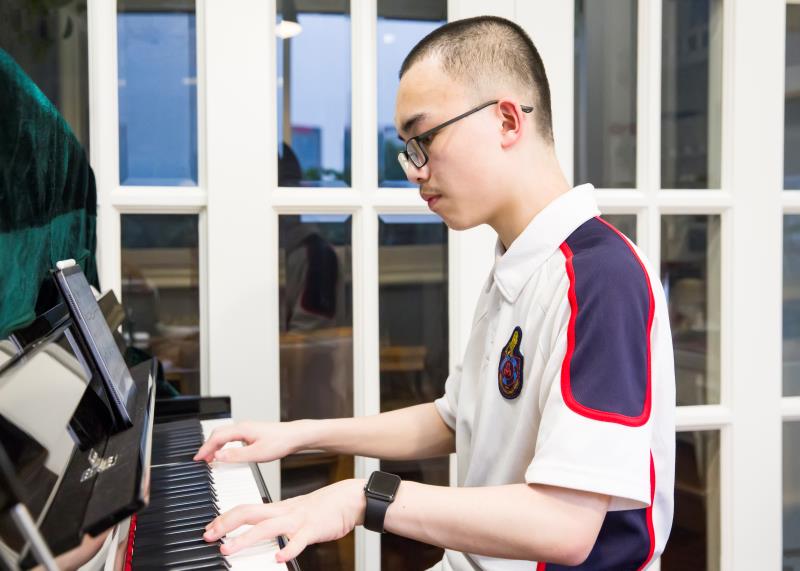 Apart from studying, I also have a wide range of hobbies, which contributes to my achievements as well. For sports, I am pleased to join any of them as long as they are safe for me. For example, I do play basketball although I am not good at it at all. I have a great interest in playing table tennis and I was trained years ago. I like music as well and I practiced my piano skills every week. I even learned about drawing, playing chess, and seal cutting before. In my opinion, having a wide range of hobbies is very helpful for personal development, which will contribute to academic achievements in the future.